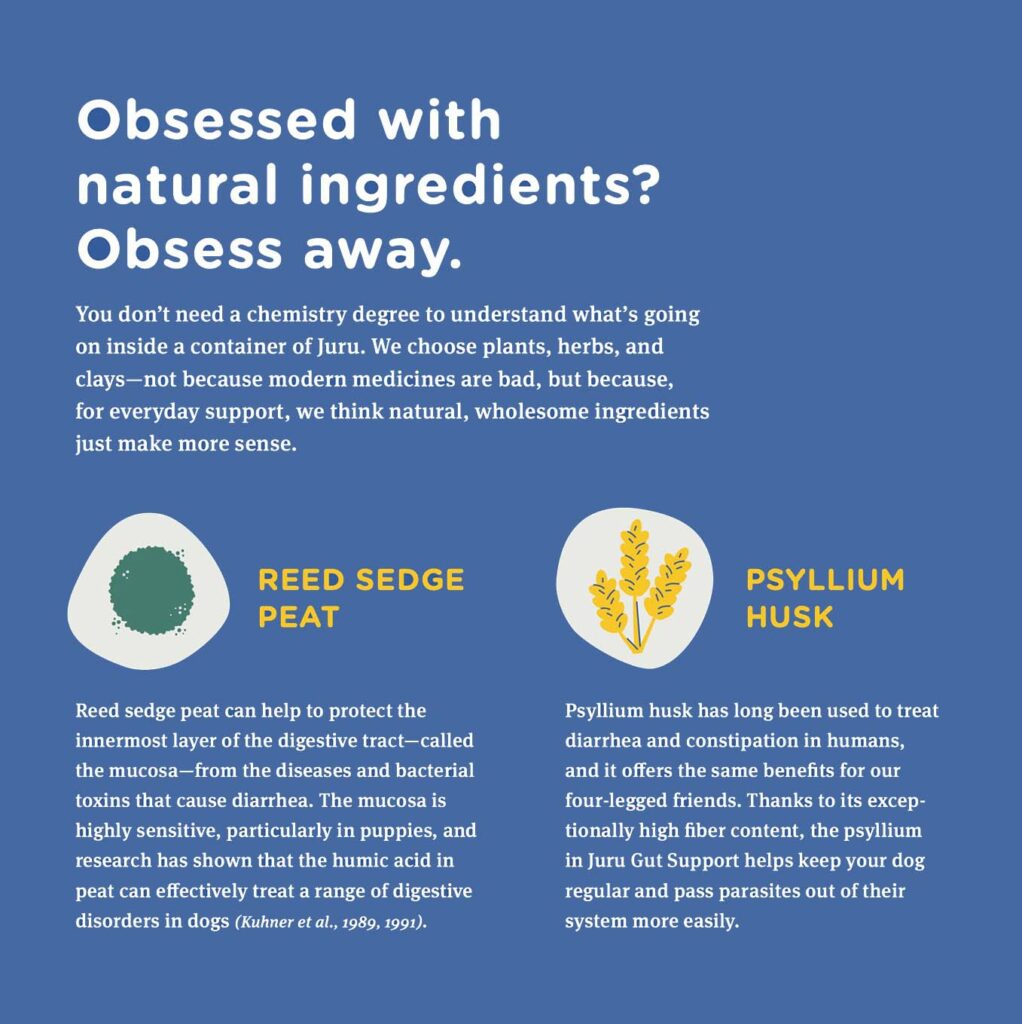 Obsessed with natural ingredients obsess away.
You don't need a chemistry degree to understand what's going on inside a container of Juru. We choose plants, herbs and clays not because modern medicines are bad but because, for everyday support, we think natural, wholesome ingredients just make more sense.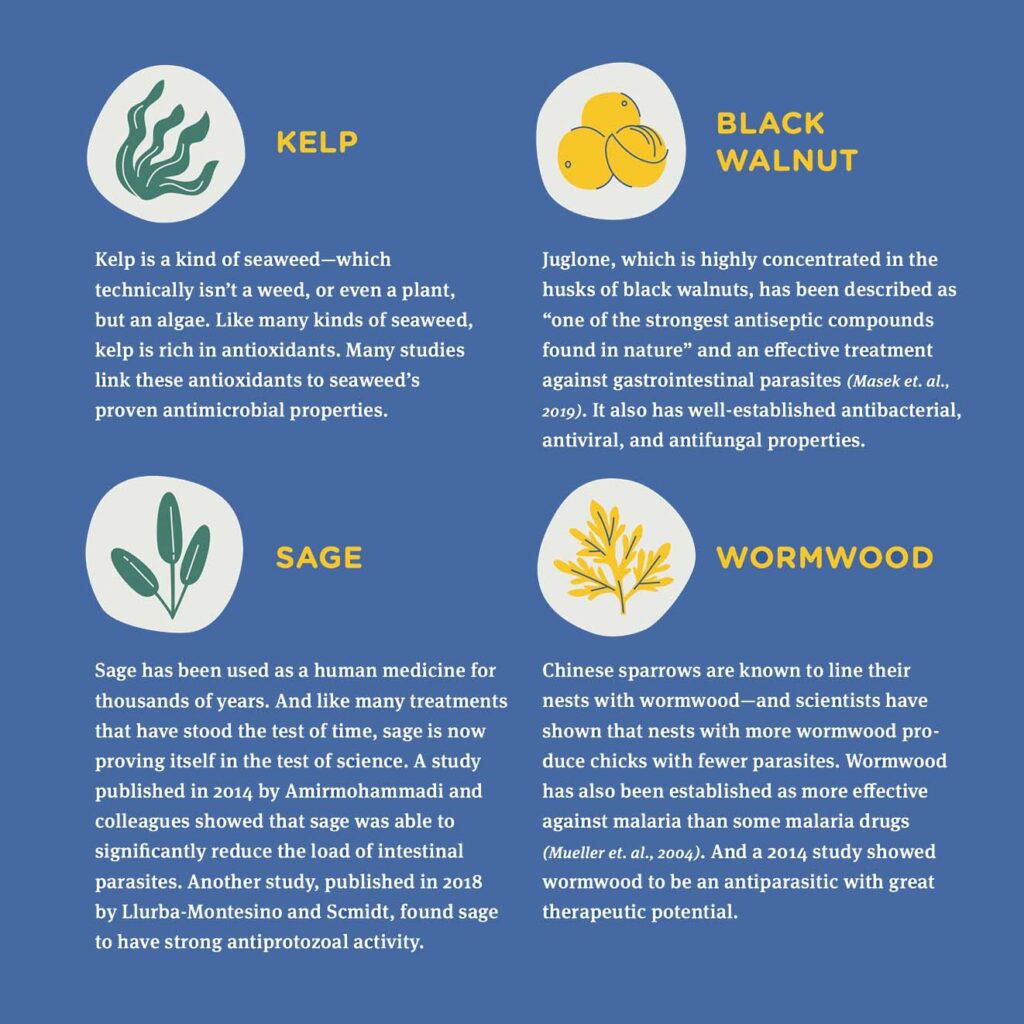 For Optimum gut health, mix 1 teaspoon of Juru Gut Support into 1 cup of your dog's favorite food.
8oz package: 30 scoops
2lb package: 90 scoops
6lb package: 270 scoops
20lb package: 900 scoops